SASCOF-16 and CSUF-Water & Agriculture were successfully held from 20-22 April 2020, despite the ongoing COVID-19 pandemic. Over 50 climate professionals gathered online in three-hourly sessions over the first two days, and prepared the consensus seasonal climate outlook for the South Asian Region. These professionals consisted of meteorologists from National Meteorological and Hydrological Services (NMHSs) of Afghanistan, Bangladesh, Bhutan, India, Maldives, Myanmar, Nepal, Pakistan, and Sri Lanka; experts from Regional Climate Centers in India (India Meteorological Department, Pune) and Japan (Tokyo Climate Center); and representatives from the World Meteorological Organization (WMO), Australia's Bureau of Meteorology (BOM), Indian Institute of Tropical Meteorology (IITM), Singapore Meteorological Services, UK Met Office (UKMO), International Research Institute for Climate and Society (IRI), and University of Hawaii.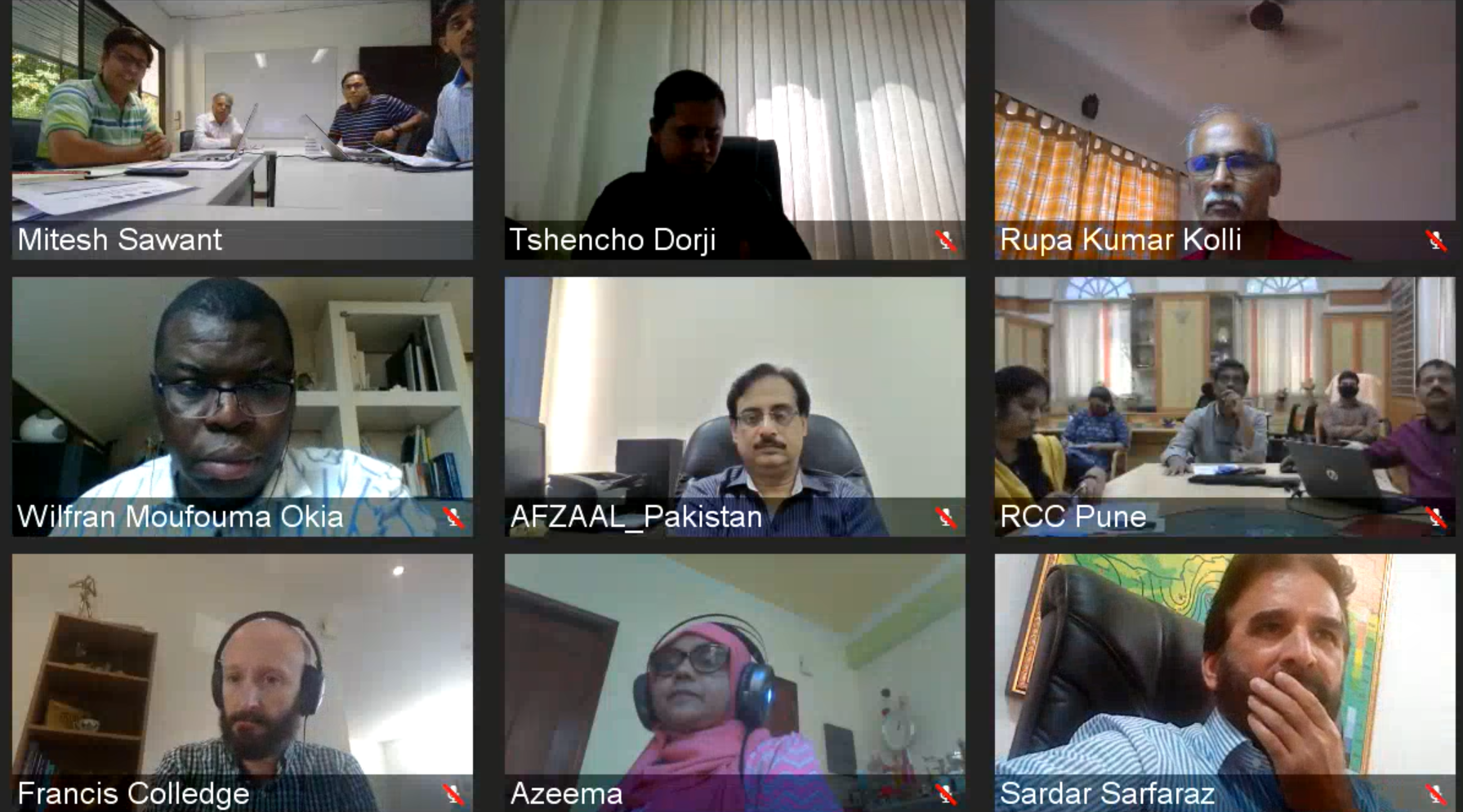 SASCOF-16 participants
The regional climate outlook indicates that normal rainfall is expected during the 2020 southwest monsoon season (June-September) over most of the South Asian Region, except for the southern part and some areas of northwestern parts of the region where above-normal rainfall is most likely, and over land areas around north Bay of Bengal where below-normal rainfall is most likely. The regional climate outlook is the product of expert assessment of prevailing global climate conditions and forecasts from different climate models from around the world. The regional outlook serves as basis for NMHSs in the region for preparing national climate outlooks.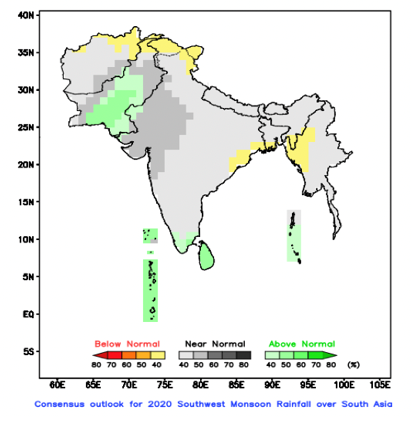 The CSUF-Water & Agriculture, held online on 22 April 2020, allowed interactions among the forecasters and user sector practitioners, to facilitate the use of climate information. Participants to the CSUF included representatives from Famine Early Warning Systems Network (Afghanistan), Red Cross and Red Crescent Climate Centre (Bangladesh), Bangladesh Department of Agriculture Extension, Center for Ecology and Research (Tamil Nadu, India), Agricultural Research Council (Nepal), National Agromet Center (Pakistan), and regional offices of the Food and Agriculture Organization of the United Nations (FAO), United Nations Office for Disaster Risk Reduction (UNDRR), and United Nations Economic and Social Commission for Asia and the Pacific (UNESCAP).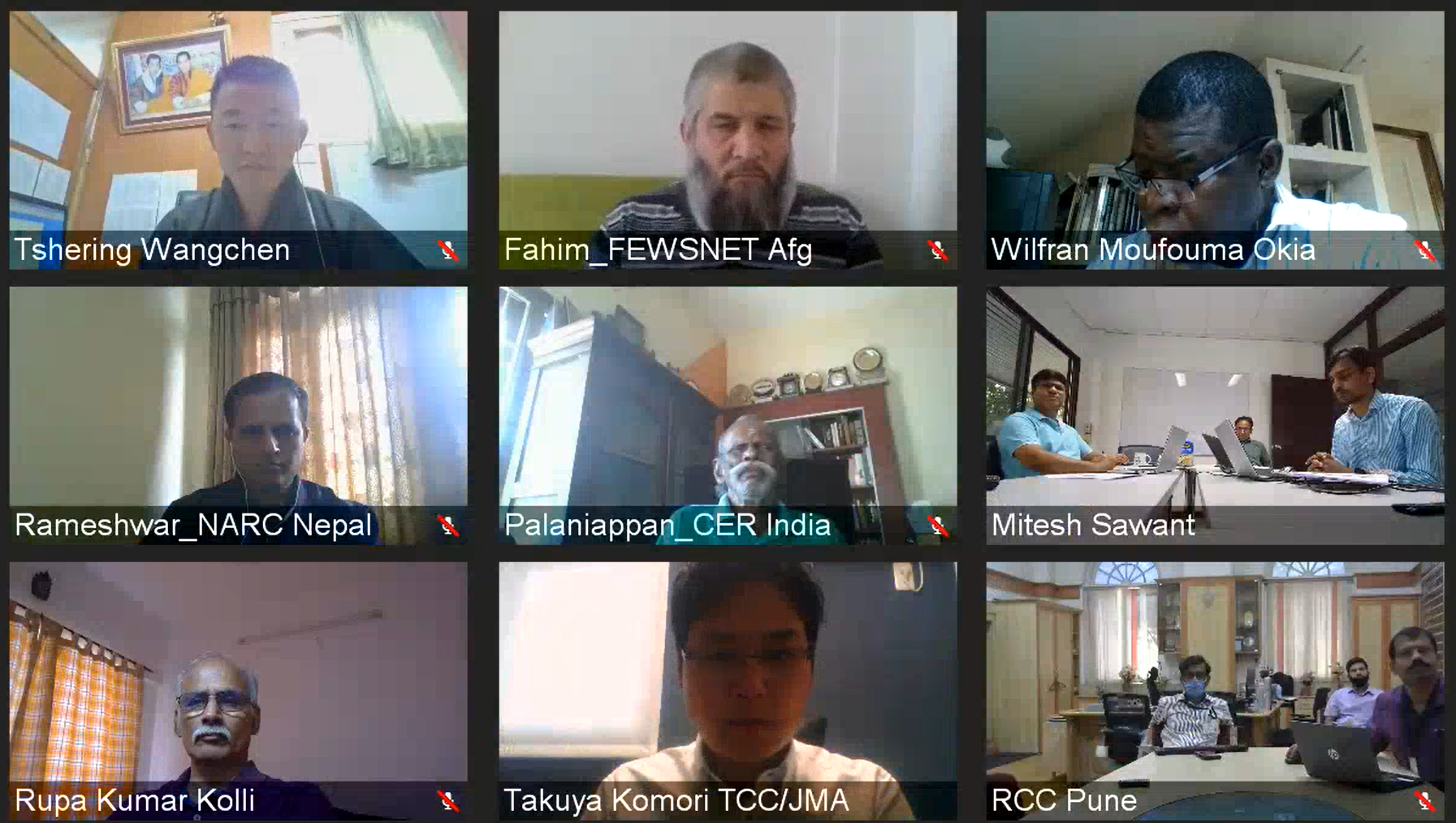 CSUF-Water & Agriculture participants
SASCOF-16 and CSUF-Water & Agriculture were organized by the Regional Climate Center Pune, RIMES, Bangladesh Meteorological Department (BMD), India Meteorological Department (IMD), IITM, WMO, and UKMO.