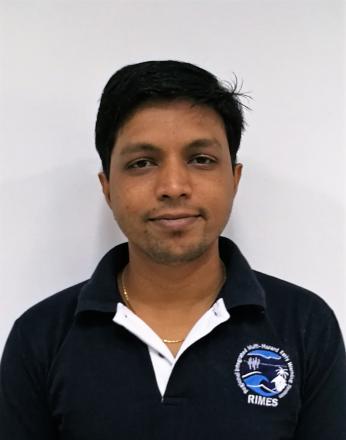 As Tsunami Watch Stander Chaturvedh supports earthquake observation, calculation, and interpretation for the location of an earthquake, magnitude determination, evaluation of its potential to generate a tsunami, evaluation of the degree of tsunami threat, and in the preparation of relevant tsunami messages and maintenance of all computing systems in the Earthquake and Tsunami Unit, and assists in the capacity building of seconded scientists and support staff.
Prior to joining RIMES, he worked for 4 years in the private sectors in India as Automation engineer and in Thailand as Facilities officer.
Chaturvedh has Master of Science degree in Control and Electronics from Teesside University, Middlesbrough, United Kingdom and Bachelor's degree in Electronics and communications from JNTU, India.