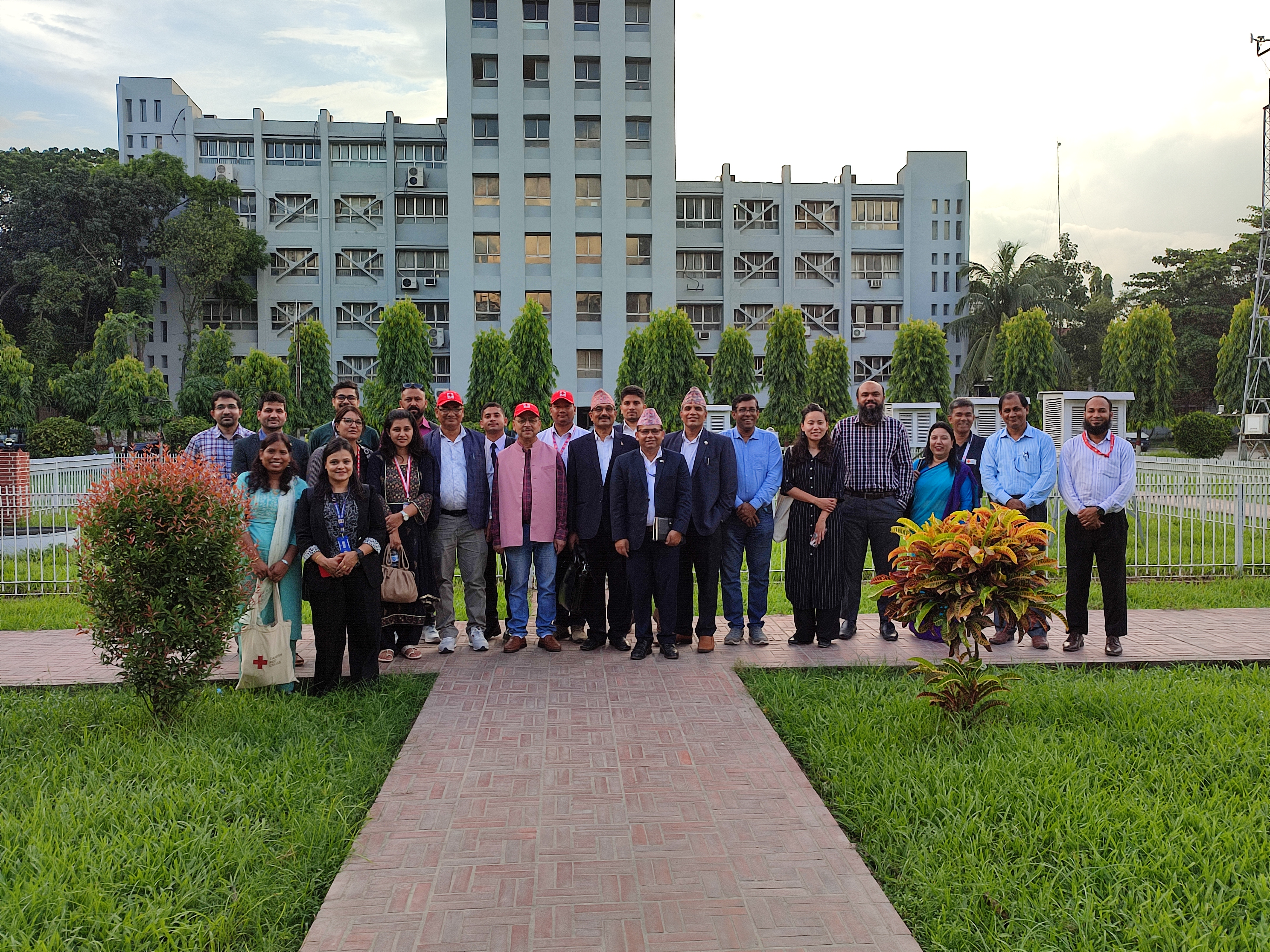 On the occasion of the International Day for Disaster Risk Reduction 2022, a learning session was held in Bangladesh with delegates from Nepal on anticipatory and forecast-based early action initiatives in Bangladesh earlier this week.
Representatives from the Nepal Red Cross Society (NRCS), the Ministry of Federal Affairs and General Administration National Disaster Risk Reduction and Management Authority (NDRRMA) of Nepal and some local administrative bodies attended the meeting.
As RIMES is implementing and providing technical support to the Government of Bangladesh and projects related to Anticipatory and forecast-based early action (FbA) in Bangladesh, the Nepalese delegates visited Bangladesh Meteorological Department and RIMES office to learn from them the experiences of implementing FbA, especially in floods.
On behalf of RIMES Bangladesh Team, Raihanul Haque Khan, Country Program Lead (Bangladesh), presented the activities and lessons learned in Bangladesh, on Forecast-based early action (FbA), Impact-Based Forecasting (IBF), and vulnerability mapping.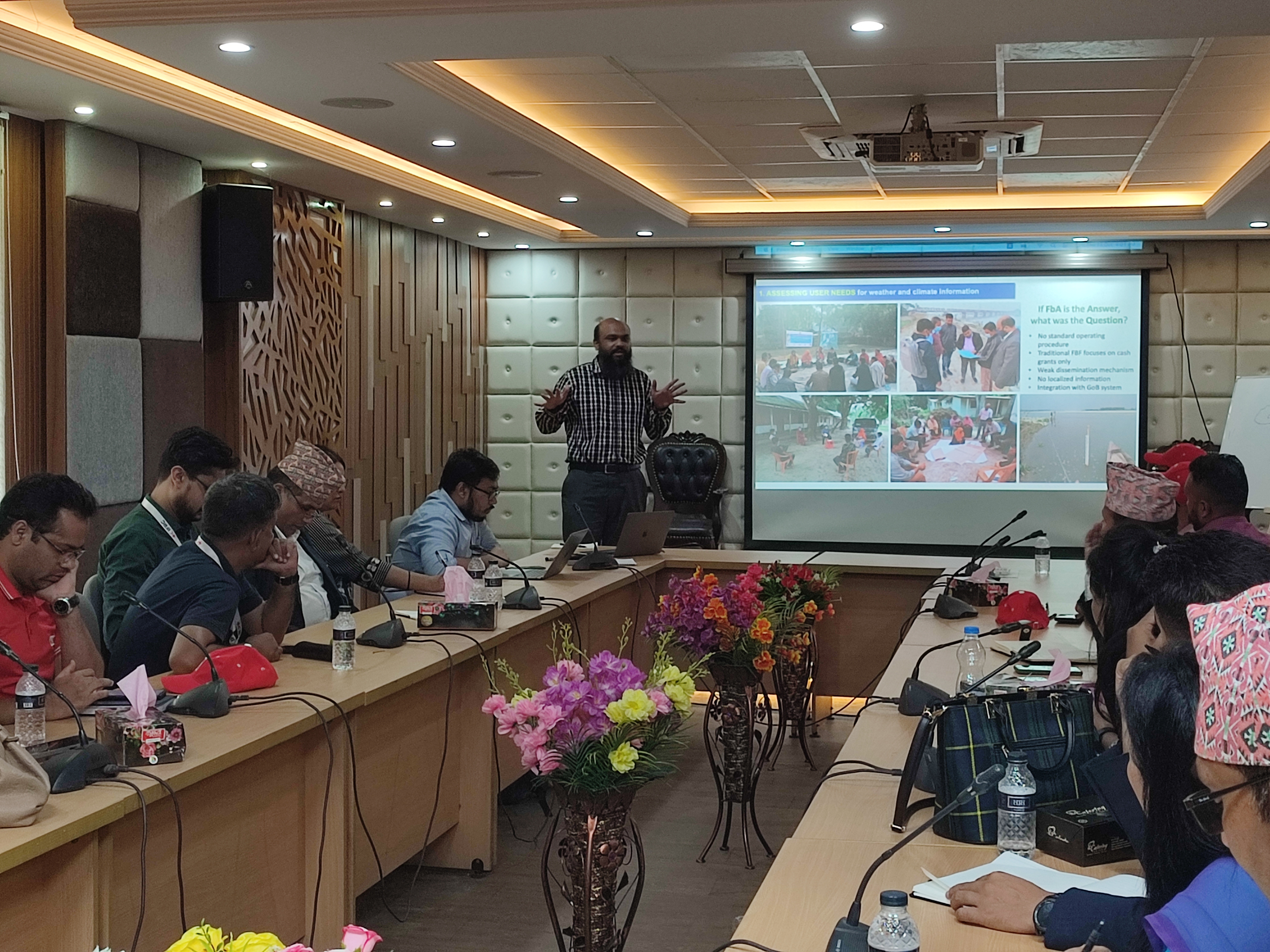 An open discussion was held following the presentation where delegates inquired about the decision-making mechanism for early-action triggers and data collection from the field. The Bangladesh team explained various approaches for early action including collaborative decision-making by forecasters and disaster management committees utilizing impact-based forecasting approach. During the meeting, the NDRRMA members appreciated RIMES continued support in establishing a Multi-Hazard Early Warning system in Nepal.
The Danish Red Cross coordinated the week-long Nepalese team visit in Bangladesh. RIMES held the lessons-sharing event as a part of the 'Strengthening Last Mile Communications' program, which is being implemented in four countries across the South Asia region including Bangladesh, Nepal, Pakistan and Sri Lanka. It aims to work on climate resilience through effective dissemination of timely early warning information among last-mile users for improved disaster preparedness and risk mitigation. The program is funded by the United States Agency for International Development (USAID) through UCAR - The University Corporation for Atmospheric Research and is implemented by RIMES.