Pathumthani, Thailand, 6 November 2020. RIMES was privileged to receive today H.E. Ms. Armida Salsiah Alisjahbana, Executive Secretary of the United Nations Economic and Social Commission for Asia and the Pacific (United Nations ESCAP). The visit introduced the Executive Secretary to RIMES services and work in the Asia, Pacific, and Africa regions. She noted RIMES' important role in advancing the integration of climate services within the broader agenda of the Sustainable Development Goals (SDGs), and appreciated RIMES-ESCAP collaboration in the Pacific on enhancing climate services.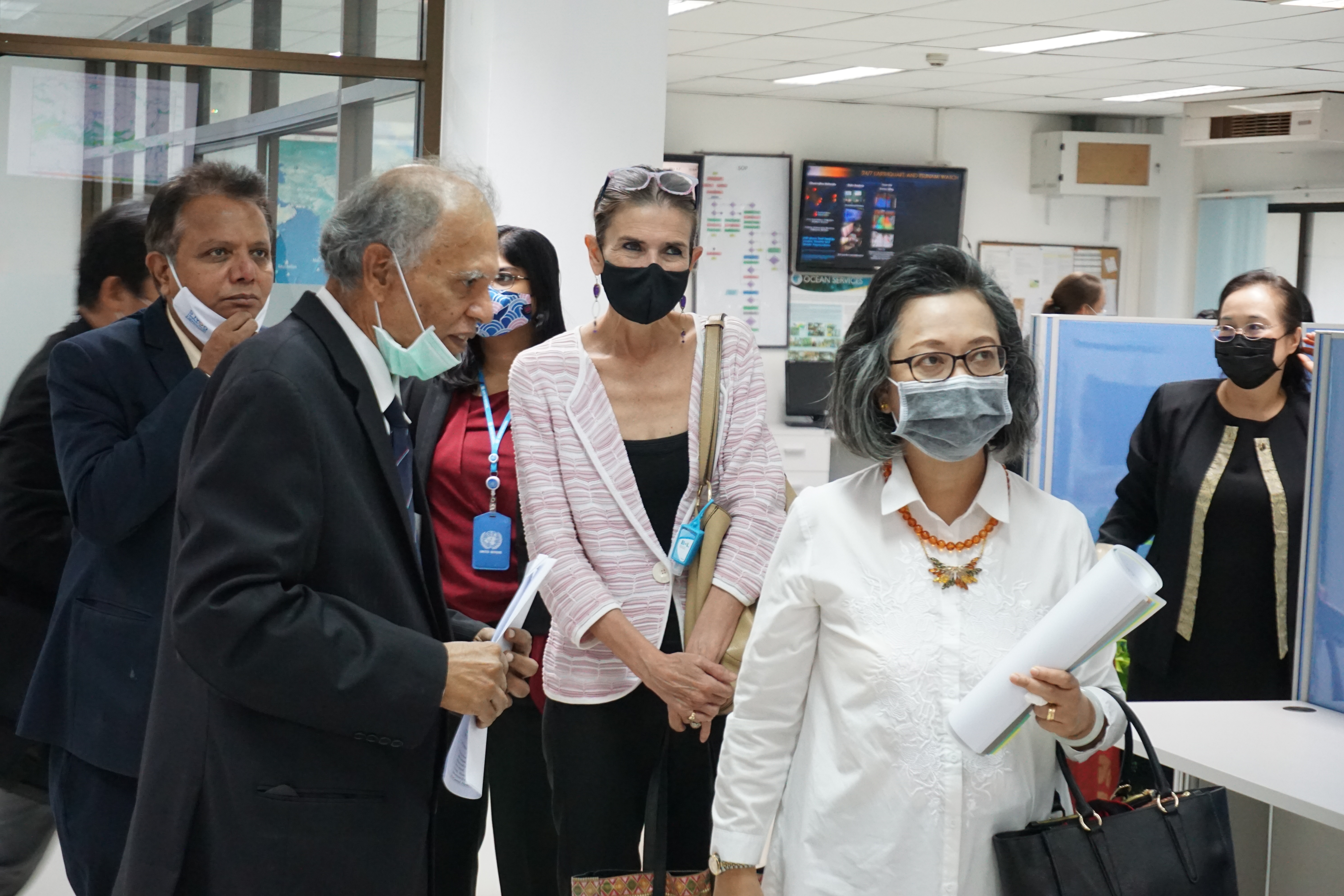 H.E. Ms. Armida Salsiah Alisjahbana, ESCAP Executive Secretary (front of photo),
with Mr. A.R. Subbiah, Director, RIMES Program Unit, and other ESCAP delegates

The Executive Secretary also shared with RIMES the news on the soon-to-be released ESCAP-ASEAN report on drought in Southeast Asia, which covers all countries in the region. The report shall be an excellent resource on each country's drought impacts, trends, and priorities for action within the country's, ASEAN's, and ESCAP's frameworks for resilience.
ESCAP has been a key and staunch supporter of RIMES, from RIMES' inception in 2008, to its birth in 2009 and capacity development through 2012, which enabled RIMES to carry out and forward its mission through catalytic projects, with funding support from the ESCAP Trust Fund for Tsunami, Climate and Disaster Preparedness. Mr. Ali Shareef, Deputy Director General, Maldives Meteorological Service, and Focal Point for RIMES Secretariat, and Dr. Kyaw Moe Oo, Director General, Department of Meteorology and Hydrology, Myanmar, and Member of the RIMES Council, joined the RIMES Program Unit online in welcoming the Executive Secretary and her team. They also shared how ESCAP support to and through RIMES have benefited their countries, particularly in enhancing climate and early warning services.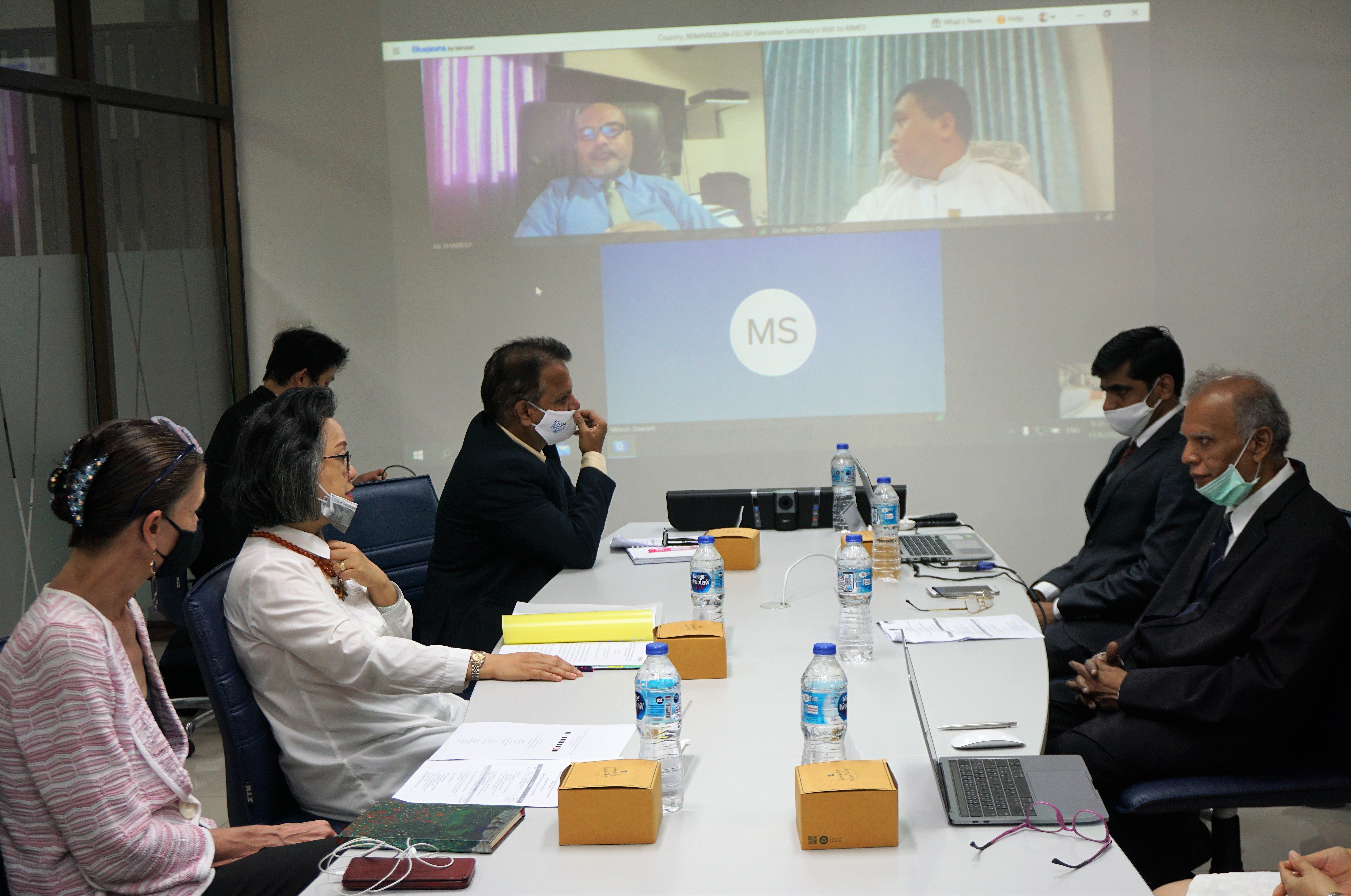 Mr. Ali Shareef, Focal Point for RIMES Secretariat (left on screen) and Dr. Kyaw Moe Oo,
RIMES Council Member (right on screen) at the meeting with ESCAP Executive Secretary