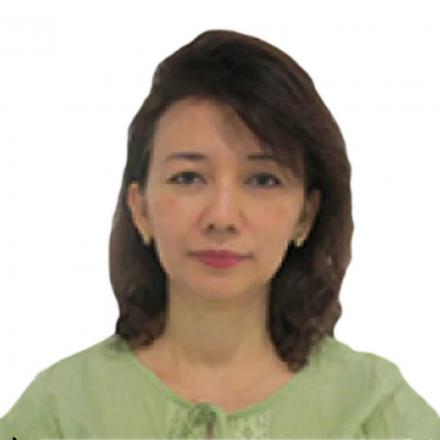 Chief of Program Management
Lolita oversees program and project design and development, resourcing and implementation, monitoring and reporting, and evaluation and learning. She also supports RIMES institutional development processes.
Lolita is experienced in project design and management, capacity building design and delivery, and documentation and sharing of learning. She has 15 years of experience in climate forecast application, and 10 years of experience in early warning system development.
Prior to RIMES, she worked at the Asian Disaster Preparedness Center in Thailand, and in the academic sector in the Philippines. Lolita holds a Master's degree in Environmental Engineering from Asian Institute of Technology, Thailand, and Bachelor's degree in Chemical Engineering from Saint Louis University, Philippines.